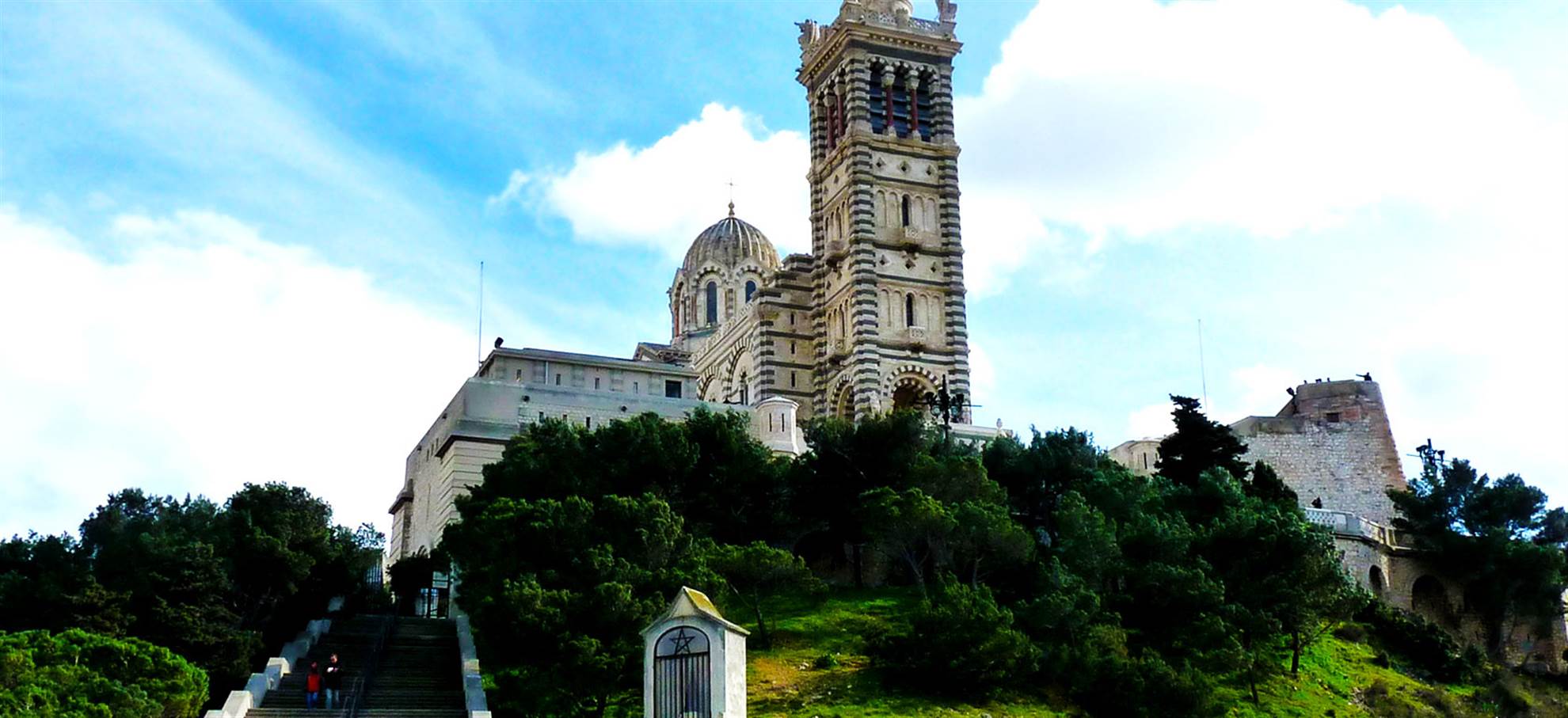 Marseille 1 Day Pass Hop on Hop off
To product
Discover the city of Marseille and enjoy the fantastic and unique view from our open top deck buses!
Your pass, valid for two consecutive days, allows you to hop on and hop off as often as you please, at any of our 9 stops tour route.

Amusing and practical type of transportation for a comfortable visit within Marseille. A great possibility to visit the main monuments and to be seated comfortably each time you take the bus.
Marseille L'Opentour : 1 pass* / 1 tour route / 13 stops:
1. Vieux Port - Mairie
2. Métro Vieux Port
3. Fort Saint-Nicolas
4. Catalans
5. Vallon des Auffes
6. Fausse Monnaie
7. Oriol Corniche
8. Notre Dame de la Garde
9. Corderie/Saint Victor
10. Métro Vieux Port
11. Gare Maritime Internationale
12. Cathédrale de la Major
13. Fort Saint Jean/MUCEM
Commentary in 5 languages : French, English, Italian, German, Spanish and Russian
With your printed voucher, issued from a booking made online, you can show up at any Marseille L'Opentour bus stop and exchange it to the driver himself.
Included :
Transportation in open top Double-decker coach.
Recorded commentary and personal earphone sets (digital sound)
Duration : 1.30 hrs
Where to redeem your voucher ?
You can do it directly at the bus.
Security on the top deck :
Please remain seated and do not use the stairs while the bus is in motion.
Seat belts must be worn on the top deck until the bus stops for parking.
Do not lean over the guard rails on the upper deck.
Be careful ! Low branches and other objects may come close to the open upper deck
Do not throw anything out of the bus.
Parents, for the safety of your children, please make sure that they respect the safety regulation.
Highlights:
Hop on Hop off city tour in double decker bus
Buses depart every hour: do not take account on the time schedule
Recorded commentary and personal earphone sets (digital sound).
Timetable:
April 01 - October 31, 2015
Everyday, bus frequency at each Marseille Opentour bus stop every 30 minutes
From 10.00 AM to 6.30 PM
November 01, 2015 - March 31, 2016
Everyday except in January, bus frequency at each Marseille Opentour bus stop every 45 minutes in week-ends, every 90 minutes weekday
From 10.00 AM to 6.00 PM
Departure
Address : At any Marseille l'Opentour bus stop
Marseille
Duration
1 Day